At Nutralab Canada, we have well established our system of Standard Operation procedure (SOP's) for all of manufacturing and packaging process as required by NHPD of Health Canada, and GMP requirement. From raw materials receiving , processing to finished products discharge , all of the procedures have been well recorded in production batch file. Our on-site laboratory has tested for microbial, heavy metals and materials ID / finger print tests for those processing materials. Finished products are tested by external third party laboratories to ensure the quality and safety as required by NHPD. Our efforts and reputation of maintaining our products quality has been a result of our professional team who has been dedicated to their jobs and responsibility.
FDA: Pre-Market Notification for New Dietary Ingredient ("NDI")
Health Canada: Product License Application and Site License Application
SOP Writing and Review
Clinical Studies
Claim Assessment
Due Diligence
Trade Mark Registration
NutraLab is a fully licensed contract manufacturing with the following memberships and certificates to ensure we provide
the best service and products to our clients:
Members of The Canadian Health Food Association represent the entire supply chain of natural and organic products industry such as manufacturers, retailers, wholesalers, or distributors.
The purpose of CHFA is to promote views and interests of its members through education, communication and promotional initiatives.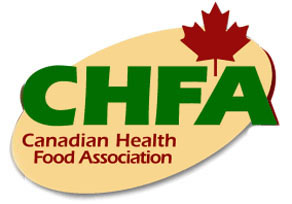 As members of CACDS (The Canadian Association of Chain Drug Stores) we represent supply categories and services in the retail pharmacy industry, such as pharmaceuticals, health and wellness products, self-care medications, and other consumer products.
CACDS is there to ensure a strong chain drug store sector which provides Canadian consumers with access to high quality products and health care services.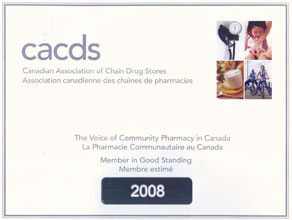 GMP stands for Good Manufacturing Practice. It is a term that is recognized worldwide for the control and management of manufacturing and quality control testing of foods, pharmaceutical products, and medical devices.
The GMPs are designed to be outcome based, ensuring safe and high quality products, while giving manufacturers, packagers, labellers, importers and distributors of NHP's the flexibility to implement quality systems appropriate for their product lines and businesses.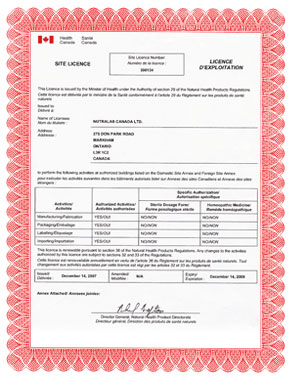 NPN Product Licence Number
All natural health products require a product license before they can be sold in Canada. Obtaining a license will require submitting detailed information on the product to Health Canada, including: medicinal ingredients, source, potency, non-medicinal ingredients and recommended use. Once a product has been assessed and granted market authorization by Health Canada, the product label will bear an eight digit product license number preceded by the distinct letters NPN, or, in the case of a homeopathic medicine, by the letters DIN-HM.
This number on the label will inform consumers that the product has been reviewed and approved by Health Canada for safety and efficacy.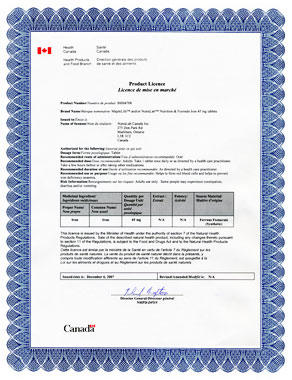 NutraLab offer vegetable capsules. Suitable for vegans taking dietary supplements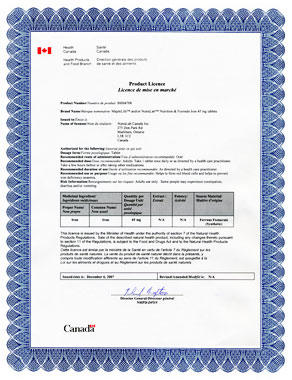 Our BSE certificate certifies that the gelatin capsules we use are free of BSE (Bovine Spongiform Encephalopathy). Our capsules also meet all the requirements of current European Pharmacopoeia (EP) and the United States Pharmacopoeia (SP) We manufacture natural supplements that are halal certified, which means that our products are permissible under Islamic law.